Shadow of The Tomb Raider, is the highly anticipated follow up to 2015's Rise of the Tomb Raider.  We have seen a lot of the game in the past few weeks but today we have got another trailer thanks to Gamescom. During the Gamescom episode of Inside Xbox, they showed a short trailer of some unseen footage of Shadow of The Tomb Raider. In this trailer, we get a quick look of Lara diving into a challenge tomb and showing us some of the climbing, swimming, and rope climbing mechanics. It's definitely worth a quick look!
See what's new in Shadow of the Tomb Raider and peep a challenge tomb, The Warrior's Trial: https://t.co/x4Jfocz2vZ #XboxGC pic.twitter.com/2Dhnk39BoU

— Xbox (@Xbox) August 21, 2018
Also announced during the Inside Xbox segment was that there will be a Shadow of The Tomb Raider Xbox One X bundle.  This bundle will include a copy of Shadow of the Tomb Raider, a black Xbox One X, and a black Xbox controller. The bundle will be available 10/2/2018 and will retail for $499 USD.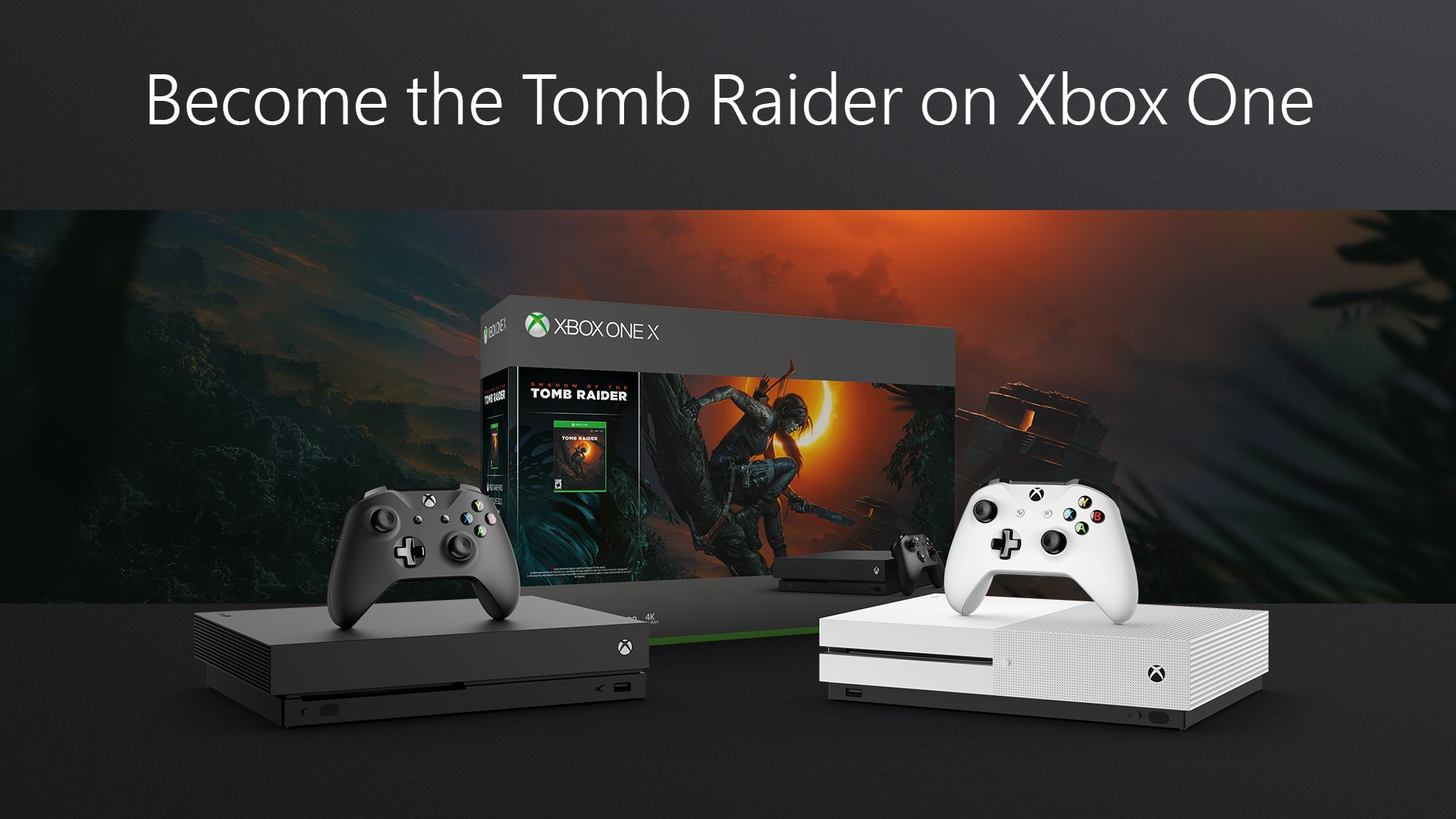 Will you be picking up Shadow of The Tomb Raider? Or will you be upgrading to the Xbox One X with this bundle? Let us know in the comments and don't forget to check back for the latest gaming news and information.
Shadow of The Tomb Raider Official Trailer