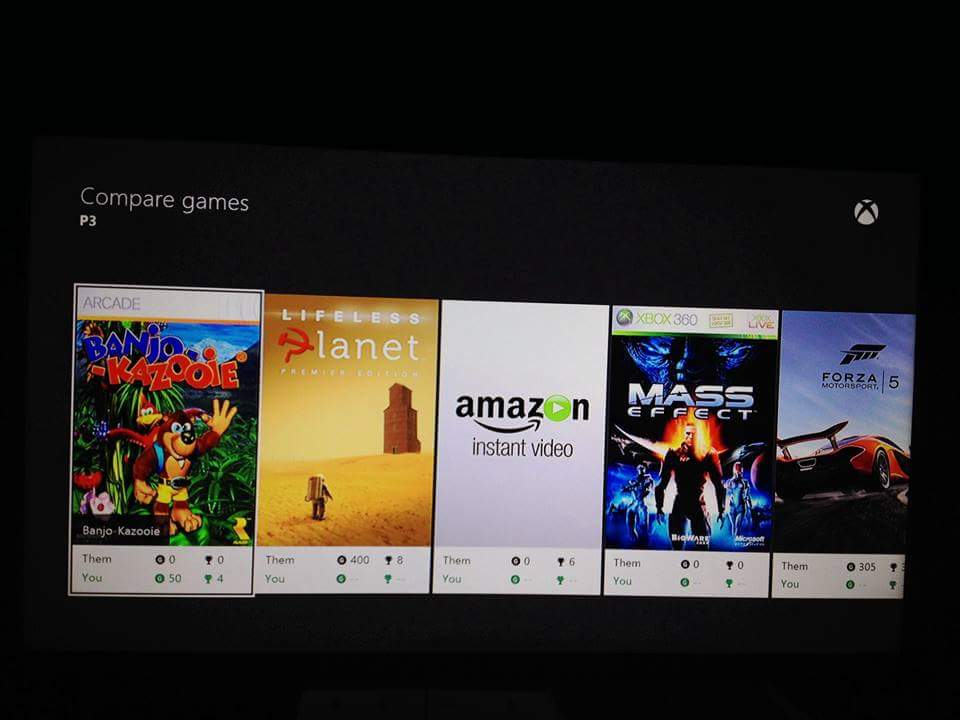 An interesting photo from Twitter user iamironwolf showing Phil Spencer's recent games history points to Banjo Kazooie and Mass Effect from the Xbox 360 with zero achievements .  This has created some speculation that maybe Banjo is making a come back and could be Rare's new game. Could this also mean that Microsoft will have some relationship with EA on the new Mass Effect 4 and are just catching up on the series before the presentation. It is very interesting that these 2 games would show up in Phil Spencer's recent game history leading up to E3, one being an Xbox 360 Arcade game and the other being a full Xbox 360 game.
However this could be much bigger in that Microsoft could be testing backward compatibility on the Xbox One. Of course this is all speculation, but in interviews dating back to the Windows 10 reveal and previous statements concerning that backwards compatibility can be achieved with the cloud servers, Microsoft is definitely looking into it. The fact that these are Xbox 360 exclusive games could possibly drive some marketing and revisit visit the franchises prior to the next installments begin announced.
Also the Xbox team has been very adamant on responding and adding features to the Xbox One based on the customer feedback from Xbox user voice. This begin said the top requested features now are concerning backwards compatibility. We know the Xbox One to PC streaming is coming with Windows 10, but what if some Xbox 360 games begin streaming to the PC and Xbox One via the Azure Cloud.
This could be a far reach just back reviewing someone's recently played games, but it does seem coincidental considering it right before E3 and these 2 franchises that might be showing up on Microsoft's stage.
Would you be excited for some backwards compatibility on your Xbox One to play your favorite Xbox 360 games?